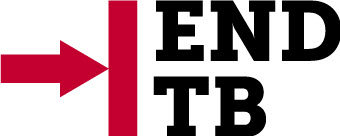 Unite to End TB
Commemorated on the day in 1882 when Dr. Robert Koch discovered Mycobacterium tuberculosis, the bacteria that causes tuberculosis (TB). TB is the second most common infectious cause of death in adults worldwide (human immunodeficiency virus [HIV] is the most common). Six countries account for 60% of the total, India with the most, followed by Indonesia, China, Nigeria, Pakistan and South Africa.
How TB spreads
TB is spread from person to person through the air. When people with lung TB cough, sneeze or spit, they propel the TB germs into the air. A person needs to inhale only a few of these germs to become infected.
TB is NOT spread by: shaking someone's hand, sharing food or drink, touching bed linens or toilet seats, sharing toothbrushes or kissing.
Latent TB and TB Disease
Latent TB: TB can live in the body without causing any symptoms.  People with latent TB do not feel sick and cannot spread the infection to others.  Many people who have latent TB do not go on to develop the disease.  However, persons with compromised immune systems, such as people living with HIV, malnutrition or diabetes, or people who use tobacco, have a much higher risk of becoming sick.  Latent TB is detected with a positive skin test reaction or positive blood test.
TB Disease: TB bacteria become active if the immune system can't stop them from growing. When TB bacteria are active -multiplying in the body, this is called TB disease. People with TB disease are sick. They may also be able to spread the bacteria.  TB disease is detected with a positive skin test, followed by an abnormal chest x-ray, or positive sputum smear or culture.
Signs and Symptoms
Symptoms of TB disease depend on where in the body the TB bacteria are growing. TB bacteria usually grow in the lungs (pulmonary TB). TB disease in the lungs may cause symptoms such as:  a bad cough that lasts 3 weeks or longer, coughing up blood or sputum, chest pains, weakness, weight loss, fever and night sweats.
Who Should Be Tested
Certain people should be tested for TB infection because they are at higher risk for being infected with TB bacteria, including:
People who have spent time with someone who has TB disease
People from a country where TB disease is common (most countries in Latin America, the Caribbean, Africa, Asia, Eastern Europe, and Russia)
People who live or work in high-risk settings (for example: correctional facilities, long-term care facilities or nursing homes, and homeless shelters)
Health-care workers who care for patients at increased risk for TB disease
Infants, children and adolescents exposed to adults who are at increased risk for latent tuberculosis infection or TB disease.
Treatment
TB is a treatable and curable disease.  The decision about treatment for latent TB infection will be based on a person's chances of developing TB disease by considering their risk factors.  Four different treatment regimens are available for latent TB infection.
Active, drug-susceptible TB disease is treated with a standard 6 month course of 4 antimicrobial drugs that are provided with information, supervision and support by a health worker.
Student Health Resources
Find out your risk at:  myhealth.ucmerced.edu
The TB risk questionnaire can be found under "forms"
All students are required to complete this questionnaire
TB testing is available at the Student Health Center by appointment